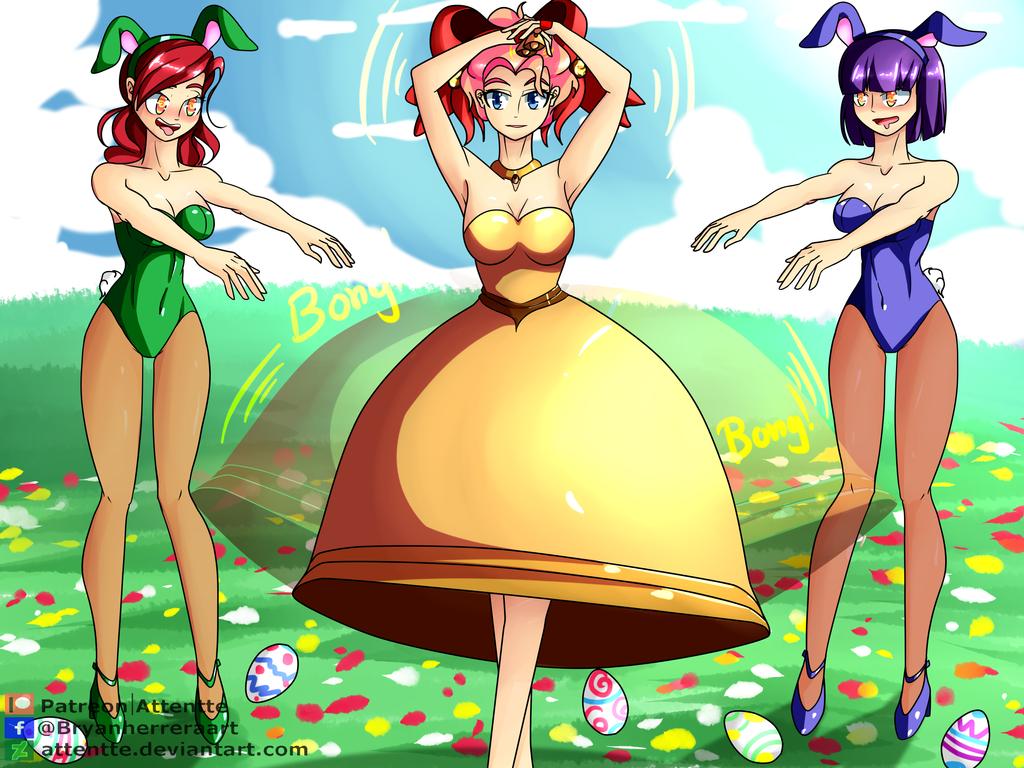 In France, we don't have Easter Bunnies bringing their eggy goodness, instead easter eggs are brought by Easter Bells. And I realised there are Bunnygirls, but no Bellgirls.
The Bellgirl is a dancer, and when she sways her hips side-to-side her dress swings like a bell, and rings like a bell when her body hits it. The sound of a regular Bellgirl is very soothing and realxing for onlookers.
The Easter variant however is a bit more mischievous, her sound entrances and attracts chocolate lovers… and especially Easter Bunnies!