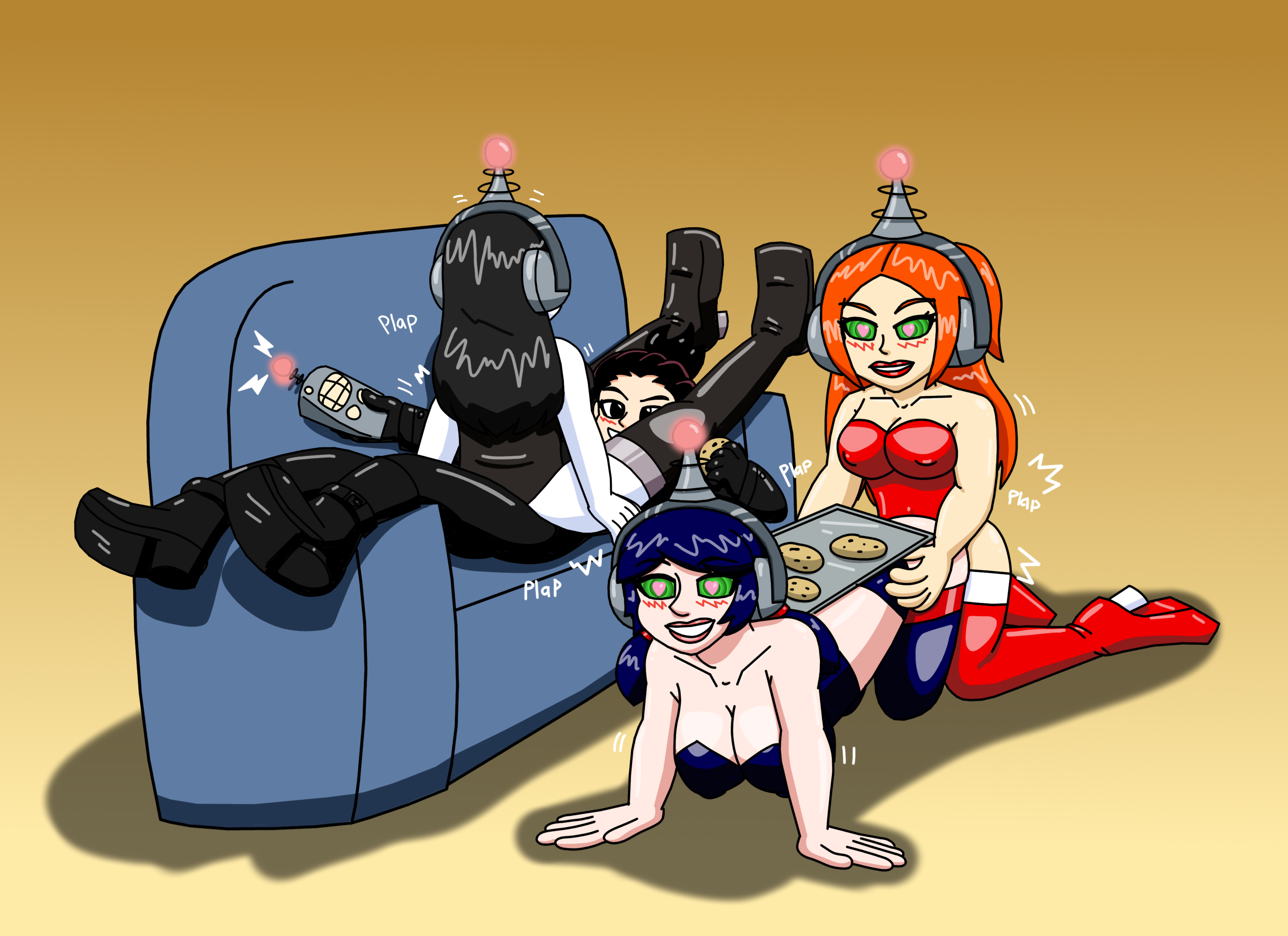 Eilisha is having some fun with a few SuperTechno Fembot Headphones… and her slaves and lovers she convinced to wear them!
Marinette has been put to good use, first making some treats and now being a table for said treats. Ember enjoys the perks of being her Mistress's best friend, as she is made to use Marinette to pleasure herself. And last but not least, Amélie gets the honor of being fucked by her wife and Mistress. All of that, with the unique precision of true Fembots, and carefully orchestrated by the SuperTechno Fembot Wireless Controller in Eilisha's hands.
After all, making and selling your own mind control toys doesn't mean you can't have fun with what the competition makes!