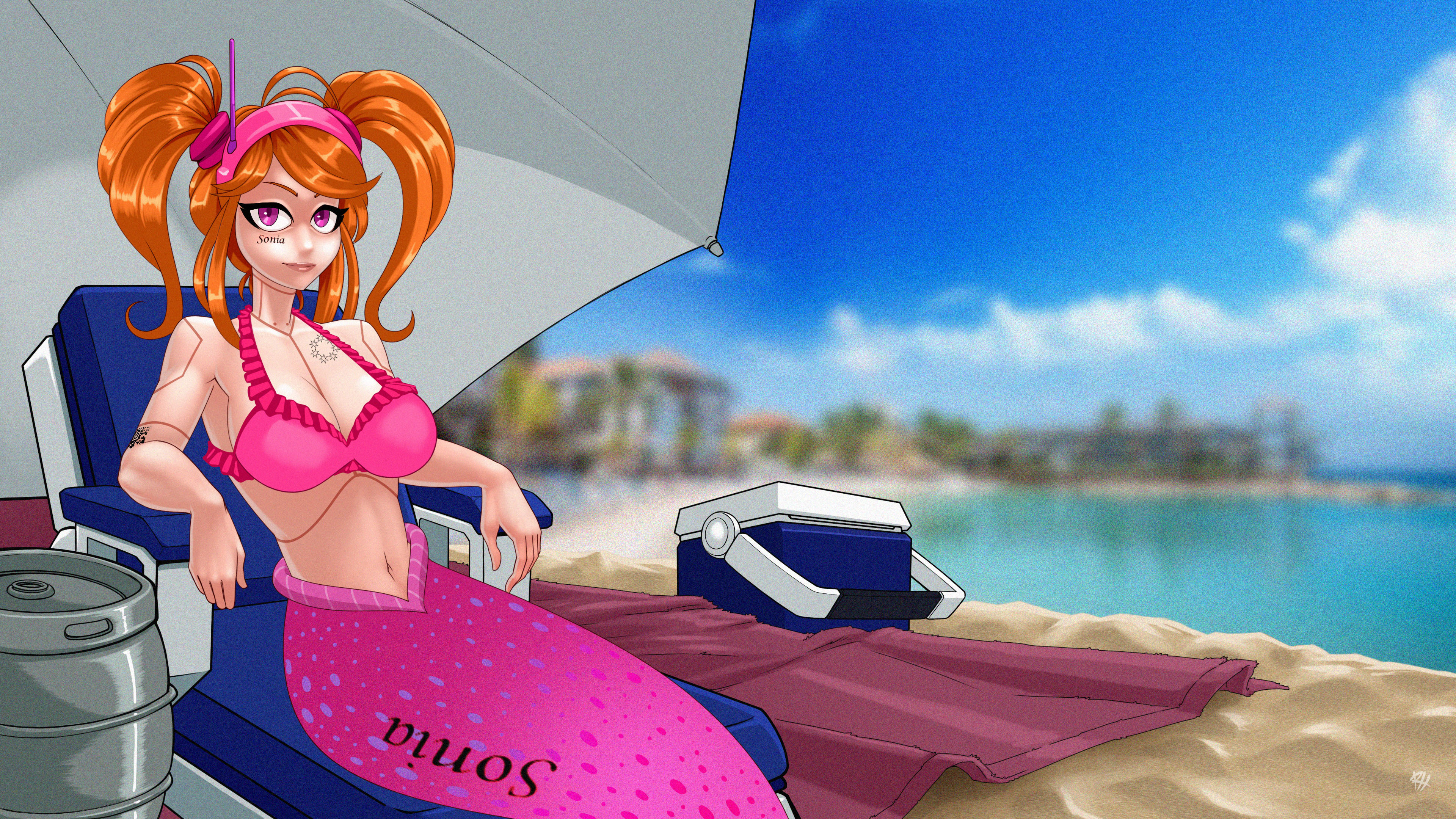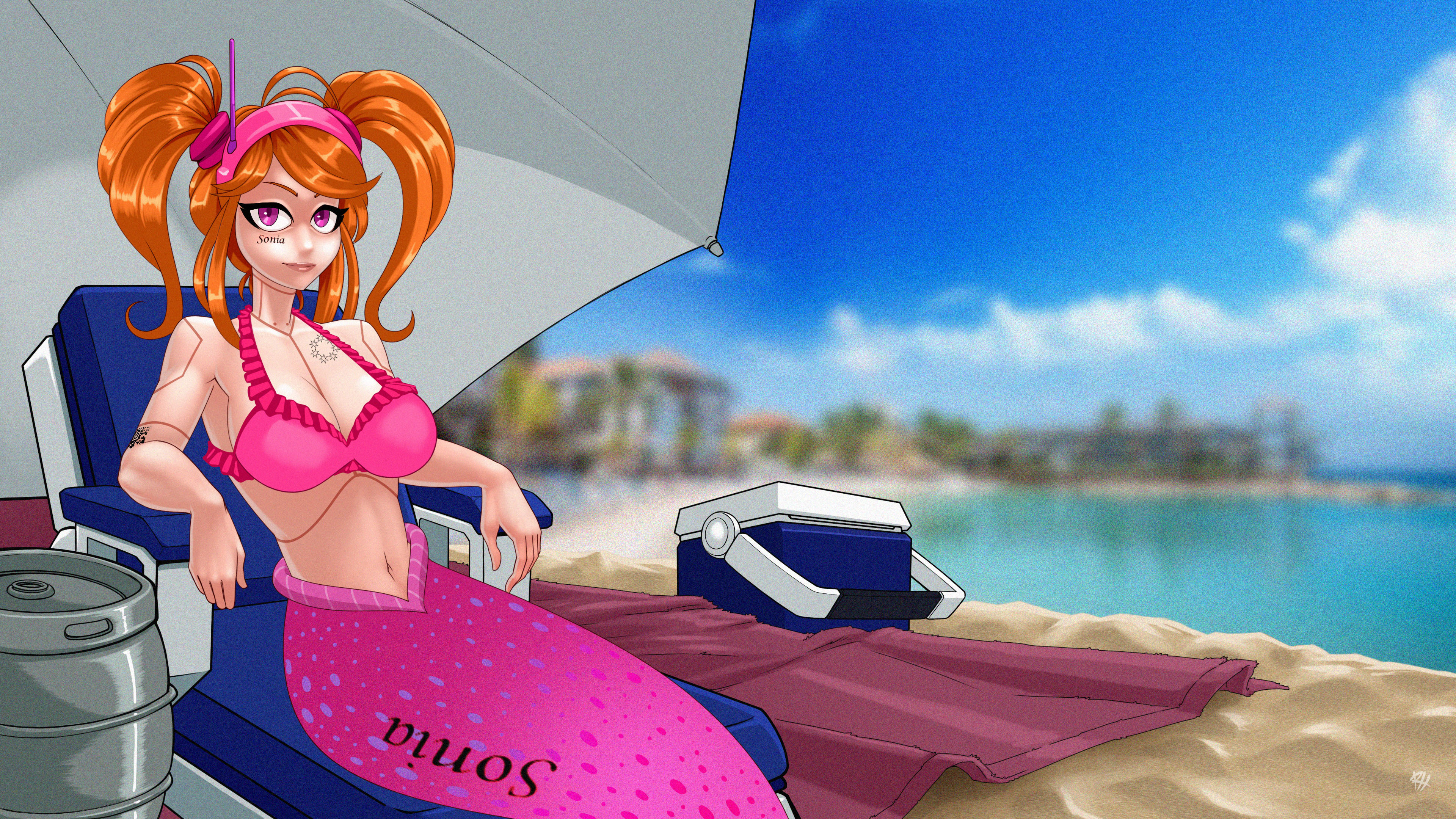 For the summer season, discover this new upgrade for your Sonia: the Merbot Tail! At the beach or at the pool, the Merbot Tail is the best way to live your aquatic fantasy with your most faithful companion! Watch her gracefully dance below the surface, try to catch her in a swimming race, have her join you as you go diving, or simply chill out floating with her in the water. Of course she will do just fine if you keep her by your side as you relax next to the water, and of course she will do everything she can to help you relax.
The Merbot Tail can be quickly swapped with the standard legs, thanks to the Sonia Quick-Detach Waist. This ensures your Sonia, despite being a mermaid, will have full autonomy both on land and in water: no need to carry halves of her body around, she takes care of it herself! (And it does help she can wirelessly control her legs even when detached, which limits the amount of travel she has to do on land with her mermaid tail still attached.) Naturally, the tail also comes with a full suite of in-water behavior software, which lets her be as beautiful and graceful in the water as she is already on land.
Now, it looks like she's been expecting you, and we have made her wait long enough. A Merbot Sonia is still a Sonia, after all.
Part of a Summer Beach/Pool Pinup event organized by Rabby.