Sonia the Sexbot: Slave Bodysuit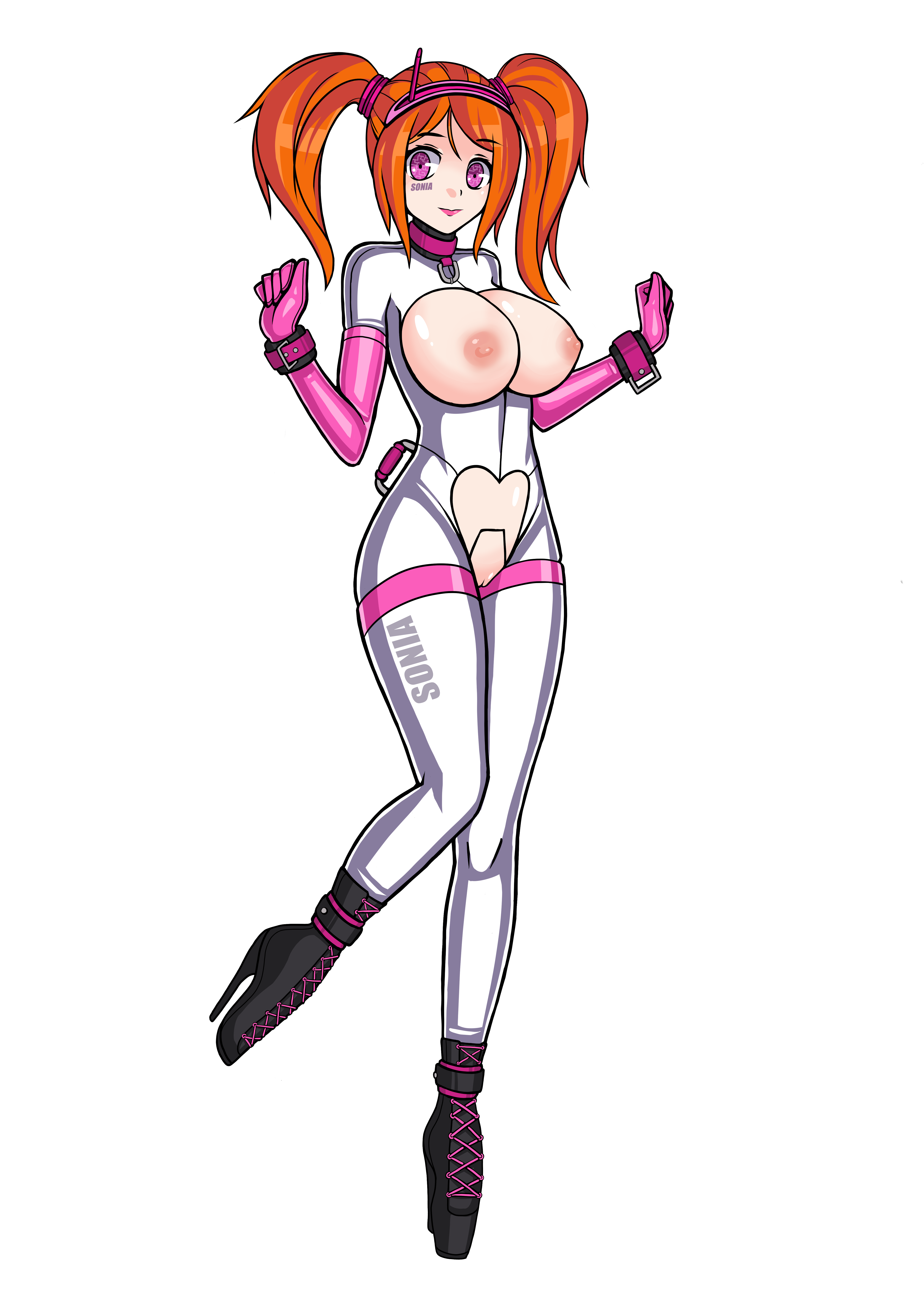 Even though Sonias are packaged naked, they are always sold with one or several outfits suited to the model you purchased. For instance, this bodysuit is one of the slave outfits included with every SL-Series Sonia.
This outfit has not only been drawn by Argrim, it has also been designed by him, as he is quite the expert on bodysuits.