Miracle Dolls: Year of the Tiger edition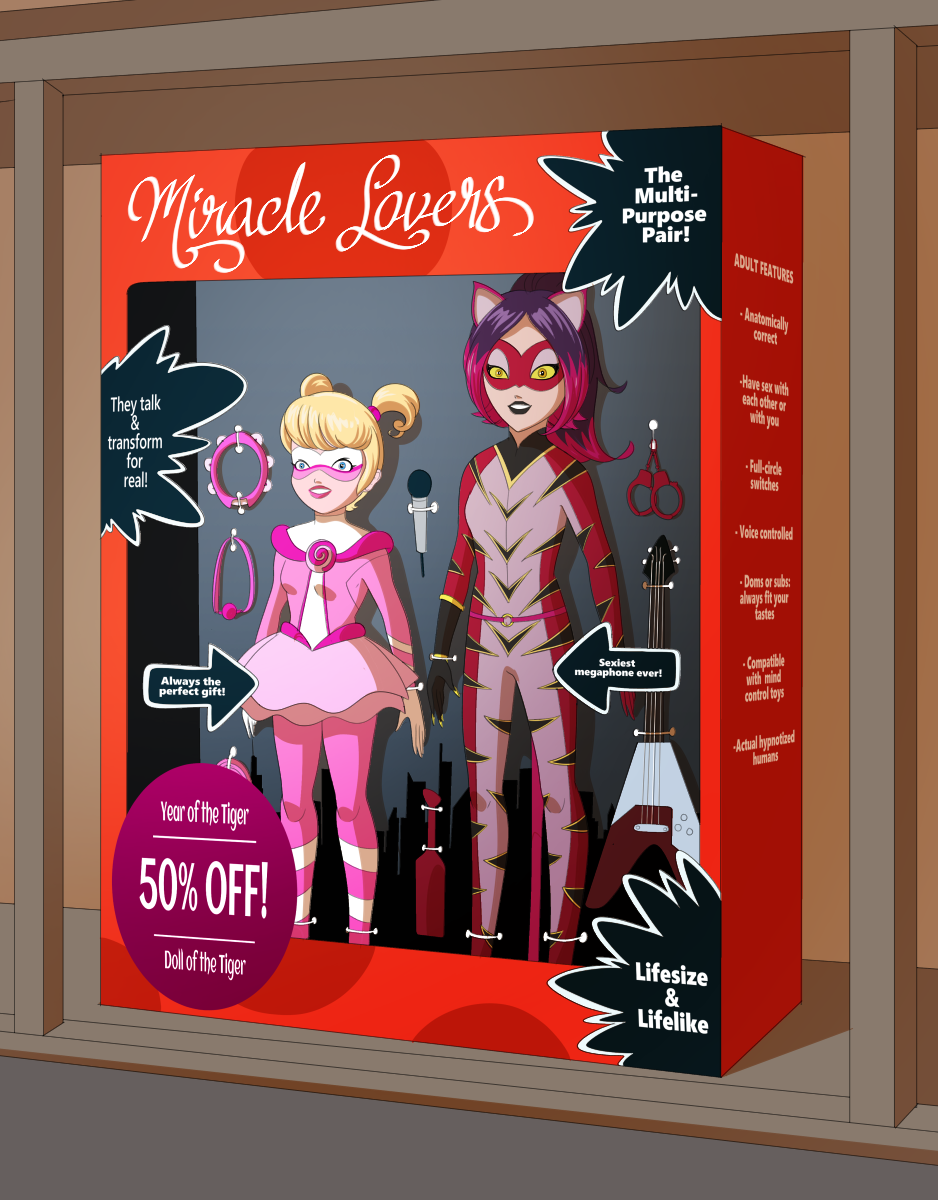 Second entry in the series of Miracle Lover Dolls! This time we have super-heroines Pigella and Purple Tigress, coming with plenty of accessories for playing and "playing".
At first I wanted it to be for Chinese New Year because of our super tigress, by the time I requested the pic it would have been fitting for Valentine's Day, and now that I got myself to post it both are over. Oh well. It's not like we actually need a reason to have hypnotized dollified super-hero magical girls anyway.