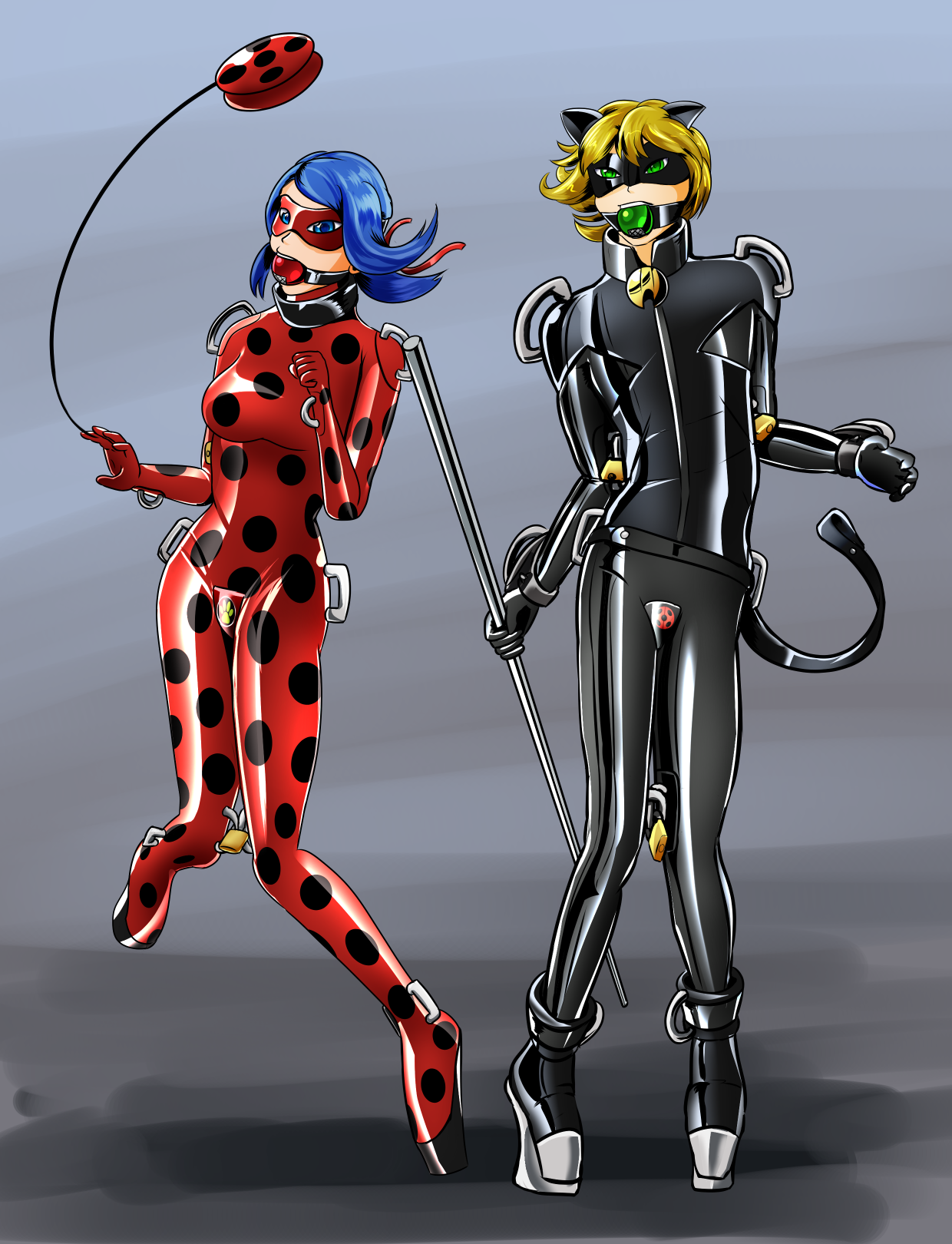 In order to gain the upper hand against their arch-nemesis Hawk Moth, our favorite heroes have added a few improvements to their hero suits. We have obtained an exclusive description of said improvements, and why the heroes chose to implement them:
Free Speech Limiters delegate the responsibilty of activating the hero's powers to their partner. This forces them to improve their coordination, and removes the risk of accidental power activation or identity disclosure.
Tether Points allow limiting the amplitude of the hero's movements, which prevents exuberant movements and thus improves stealth, reduces clumsiness and avoids friendly fire.
Modesty Protection Plates help the hero ignore their young adults' needs, and at the same time discourage villains from capturing the hero for unholy purposes. These plates are controlled by the hero's partner, who is then responsible for rewarding the hero after a victorious fight, and ensuring their needs do not become too overwhelming.
Height Improvement Soles give the hero the higher ground, and mitigate the loss of reach caused by the Tether Points.
When questioned about the collars and Cat Noir's belt tail, both heroes confessed that it was all because they're just kinky subs and that they actually made up the 4 previous points.