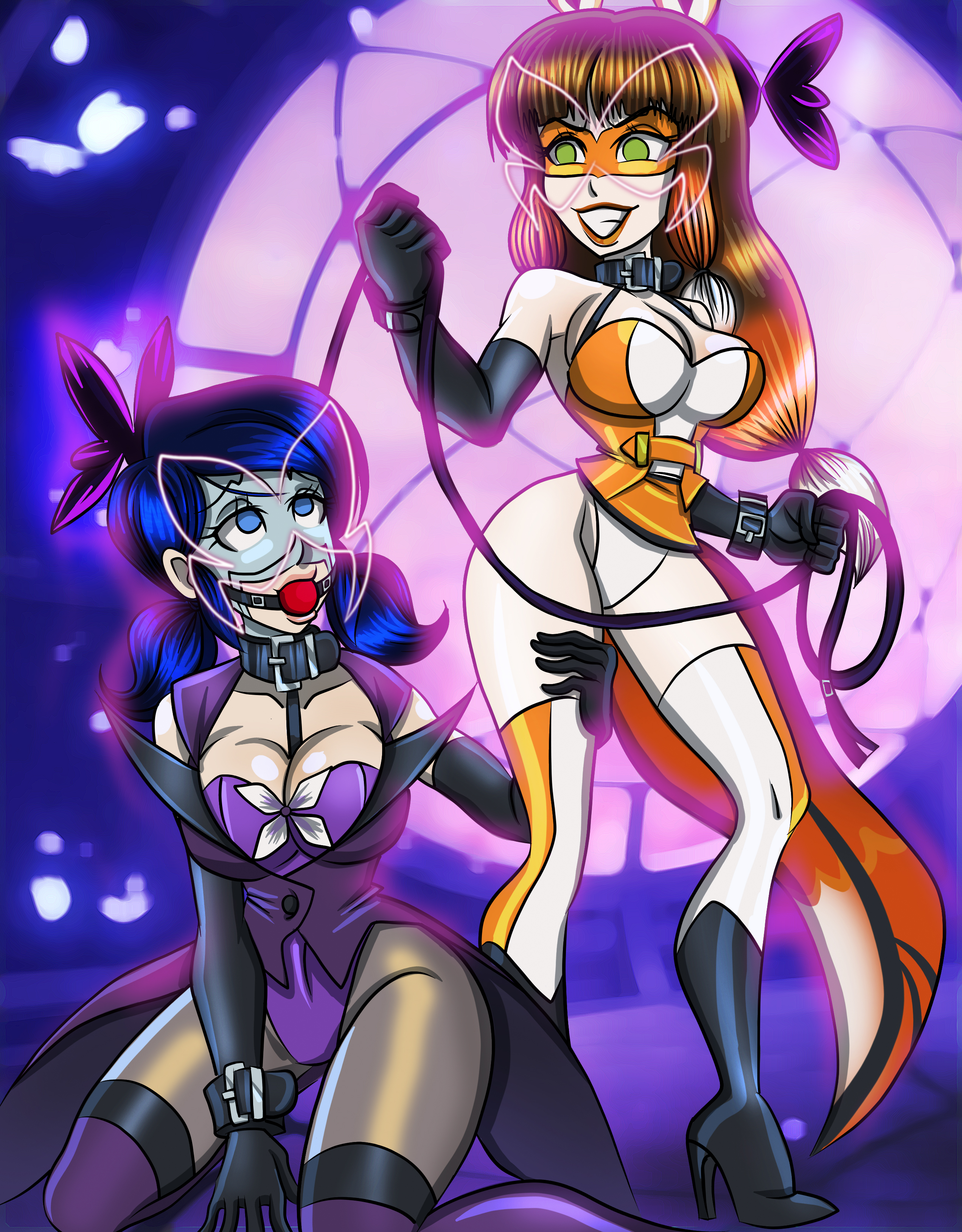 It was one of "these" days. No matter what she did, Marinette couldn't satiate her lust on her own. She needed someone to tell her, to order her to cum. To dominate her.
Ever since she discovered that she was a massive submissive, she's been having these moments of craving for submission. But this time, all her usual doms were out of town, and simply fantasizing about them was no use.
As Marinette was lost in her desperate, lust-filled haze, she felt… pulled? There was something, in her room, that was calling her. She quickly found it, it was the Butterfly Miraculous, that she managed to get back from Adrien's father a few months ago. It was glowing. Unable to think straight, Marinette put it on and said the word.
"Nooroo, Transform me."
Even though the Kwamis hide themselves when their bearers have some personal time, they never go really far and always respond when called. Now transformed, Marinette - no, Lady Butterfly - was able to feel something, someone, in a state not different than her own. So much desire, and a craving that is both similar and completely opposite to her own. Lady Butterfly knew this was the person she needed. She created an akuma, and sent it after this lustful heart.
Meanwhile, Lila Rossi was also having one of "these" days. But her daydream was not one of obedience and submission like Marinette, instead, in her fantasy she was the one in command. As she was lost in her fantasy, she couldn't see the akuma as it entered her room and merged with her choker.
"I can feel your desire, and I know how to sate it. I offer you the power to give all the pleasure and pain you want, to those who crave it. All I ask in exchange, is that you use this power on me. Now come to me… Mistress."