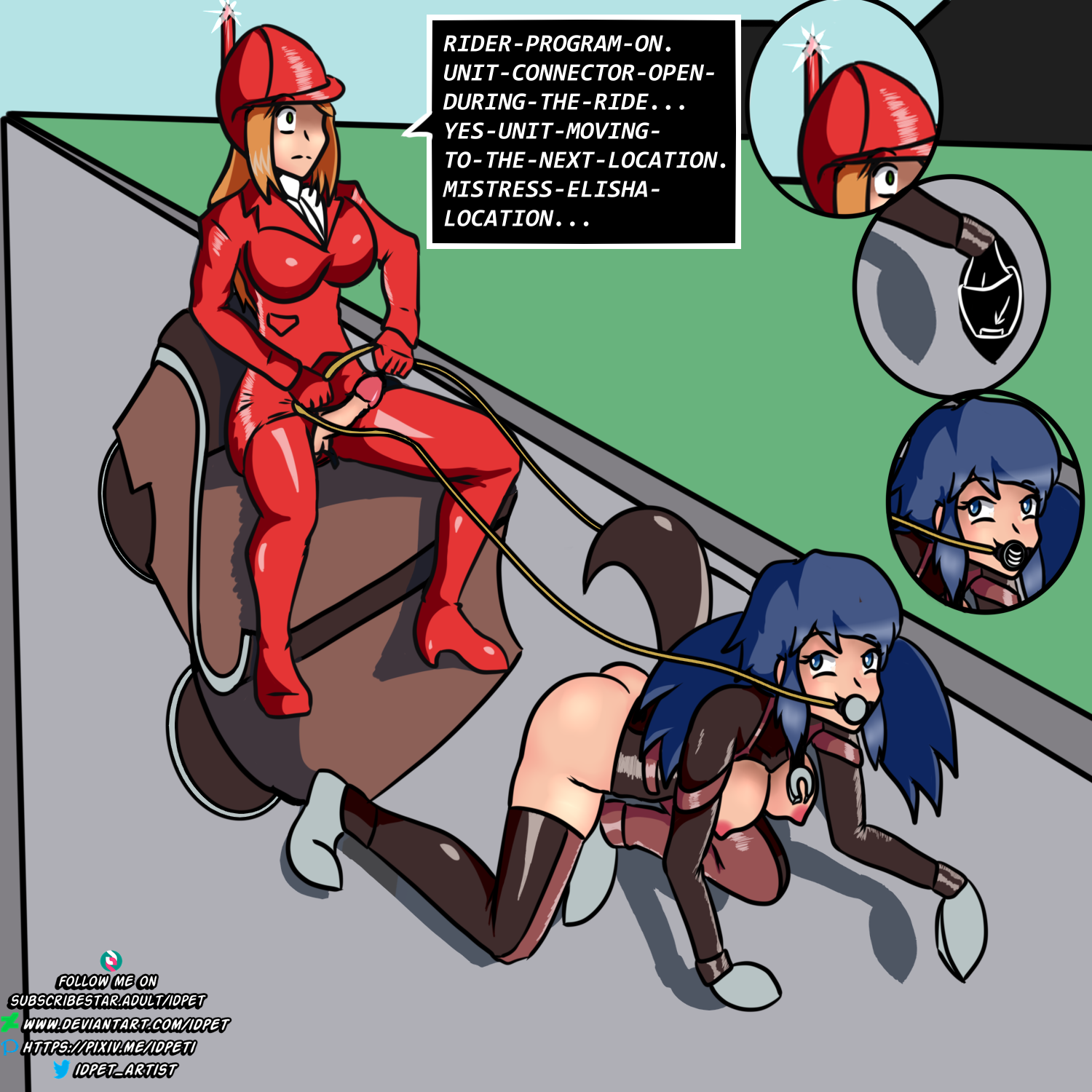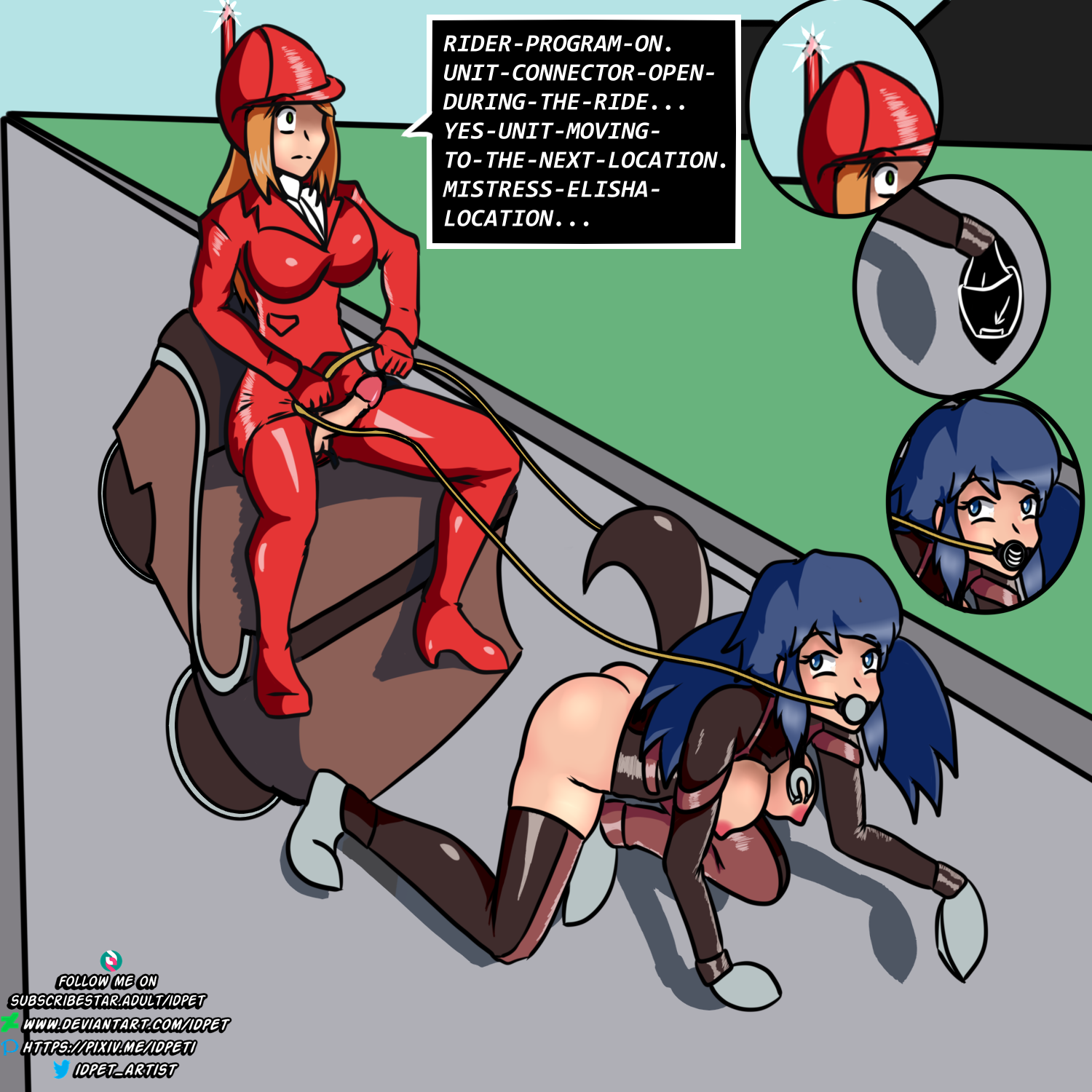 You are a good pony, that's granted. But do you have a good rider?
Our Pony Driver set is now avaible in a "For Subs" version, allowing the most perfectionist ponygirls to finally get a competent driver. Put your pony training to good use, by driving your driver manually using your hoofstick controller, or select a known destination through your navigation gag and enjoy being steered with GPS-enhanced precision. And as with all our "For Subs" products, with the time lock function you will be able to prevent yourself from accidentally controlling your master or mistress while they are still controlling you!
Be careful though: if you release the Blank Master mode we do not guarrantee you will be able to re-enable it. It doesn't look like Marinette minds that, though, does she?
IDPet's October YCH, all the text has been written by him.