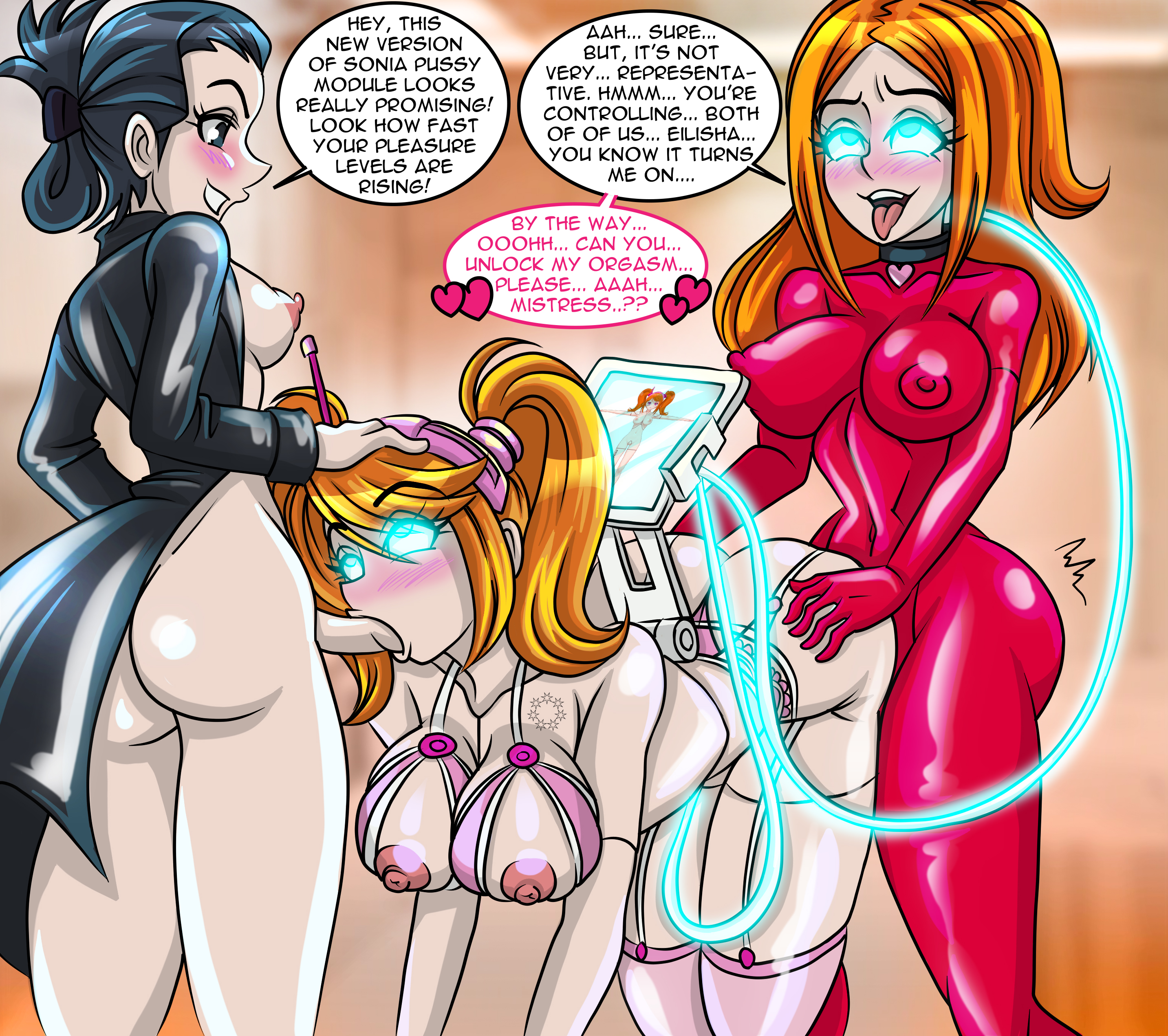 Constant research and improvement. This is how SevenStars Incorporated managed to become the number one reference in terms of recreational mind control. And with Sonia the Sexbot being one of SevenStars' flagship products, new innovations are constantly sought after in order to ensure she will remain the multiverse's favorite robot slave.
The importance of this reasearch must not be underestimated. Indeed, the CEO of SevenStars in person will often involve herself in testing the new discoveries of her R&D department, as we can see here. In this instance, she is supervising the test of a new vaginal texture for Sonia, assisted by the head of the R&D department and of course, one of the few Prototype Sonias.
Although her methods may not be very scientific, they do collect some invaluable data.